Discover the Elegance of Movement with Designer Walking Canes from Canes Galore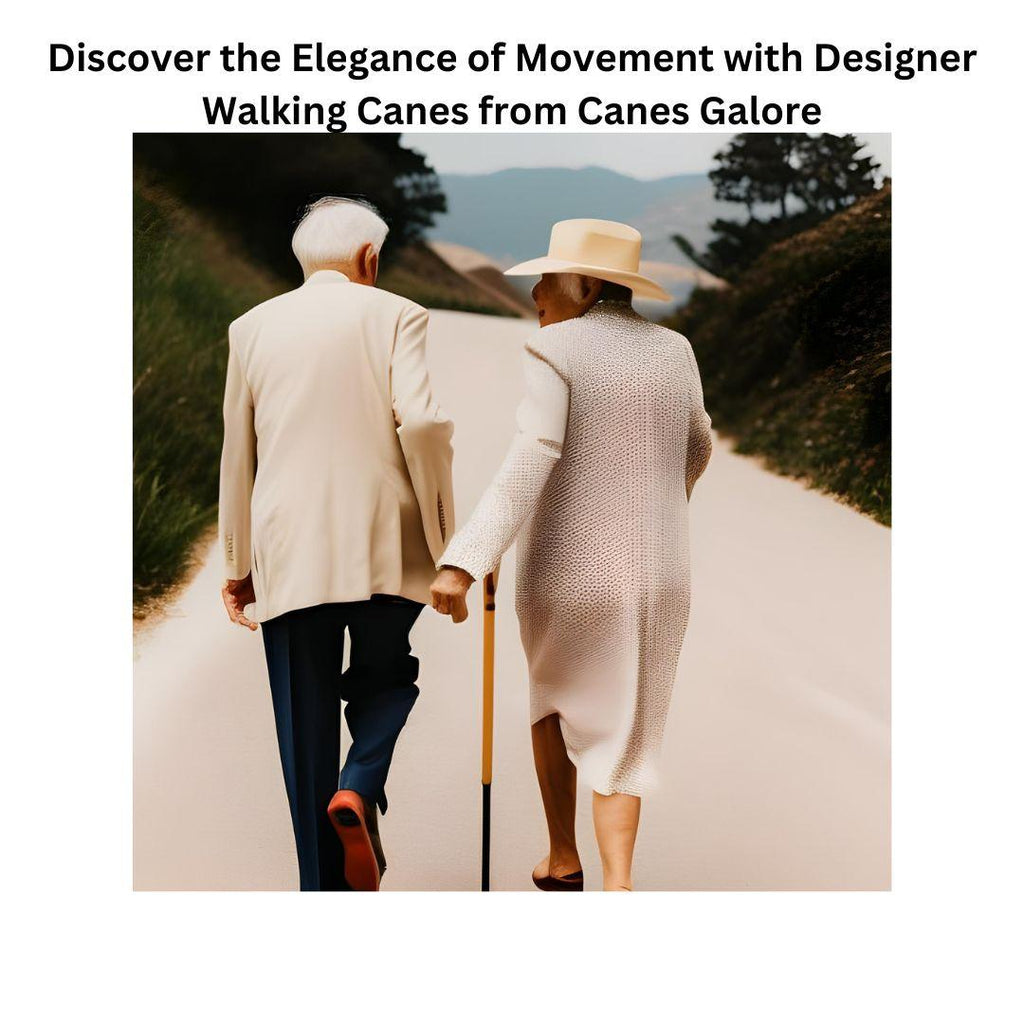 Discover the Elegance of Movement with Designer Walking Canes from Canes Galore
Walking canes have evolved. They've gone from being a mobility aid to a stylish accessory that adds to your personal statement. Canes Galore, an online platform exclusively dedicated to designer walking canes, is redefining how we perceive and use walking canes, paving the way for canes as a new luxury trend.  Buying a walking cane is no longer about fulfilling a need. It's about expressing a style and investing in comfort. Let's delve into the world of designer walking canes and discover the high value of buying these art pieces online from Canes Galore.
 Broad Selection to Suit Every Personality
Canes Galore boasts a wide range of designer walking canes, each uniquely crafted to complement various styles and preferences. From the fashion-forward diva to the classic gentleman, there is a cane for every personality. The immense variety, coupled with high-resolution images and detailed product descriptions, makes for an excellent online shopping experience that is both satisfying and convenient.
Designer walking canes at Canes Galore are not just accessories. They are investments. Each cane is designed with meticulous attention to detail and crafted from the finest materials, ensuring longevity and functionality. Buying from Canes Galore means investing in a product high on style and guarantees unparalleled performance.
Comfort and Functionality Merged with Style 
While it's true that walking canes are a fashion statement, their primary role in providing support must be noticed. At Canes Galore, the art of cane-making converges with the science of ergonomics. The designer canes are visually stunning and engineered to provide optimum comfort and support, making your purchase a true blend of style and functionality.
Enjoy Exceptional Customer Service
 A hallmark of Canes Galore is its unwavering commitment to customer satisfaction. Buying online means having access to dedicated, professional service at your fingertips. Whether you need help choosing a cane or have queries about maintenance, the knowledgeable customer service team at Canes Galore is always ready to assist.
Safe, Secure, and Hassle-Free Shipping 
Shopping at Canes Galore is not just about enjoying a vast collection and great service; it's also about the peace of mind that comes with knowing your purchase will reach you safely and swiftly. The platform uses secure payment gateways and reliable shipping partners, ensuring that your beautiful designer cane arrives at your doorstep in perfect condition.
Why should your walking cane be ordinary in a world that thrives on individuality? Embrace your uniqueness with a designer cane that sets you apart. Canes Galore allows you to own a piece that is more than just a mobility aid - a statement, a conversation starter, and a reflection of your exquisite taste.  With all these advantages, buying a designer walking cane from Canes Galore is more than just a purchase. It's a delightful experience. It's time to step out in style, confidently walk, and turn heads wherever you go. Experience the value, feel the difference, and celebrate the elegance of movement with Canes Galore.
Keep up to date with all our latest articles below.