Canes Galore: Revolutionizing the Essence of Walking Canes as Fashionable Lifestyle Accessories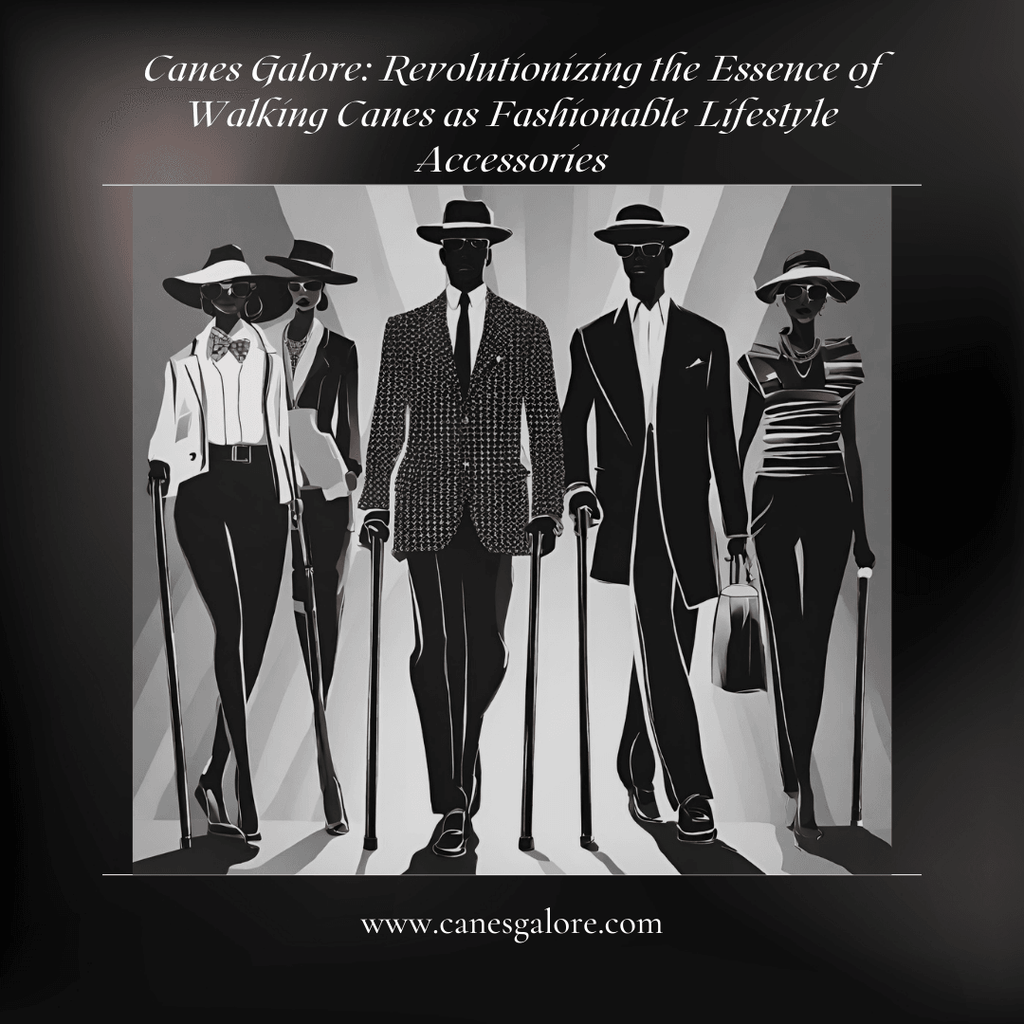 Canes Galore: The Vanguard of Sophisticated Walking Canes
In a realm where functionality marries style, Canes Galore triumphantly heralds a new era of walking canes that exude elegance and panache. Gone are the days where walking canes were merely seen as a tool of limitation. We are pioneering a renaissance, transforming walking sticks into alluring symbols of sophistication and fashionable lifestyle accessories.
Walking Canes: From Old Stigmas to New Beginnings
Canes Galore is steadfast in breaking the chains of antiquated perceptions associated with walking canes. We fervently believe in the alchemy of utility and fashion, where the transformation is not just in the appearance but the very essence of walking sticks. Our handpicked selection celebrates walking canes as a vibrant expression of one's personality and style, obliterating the shadows of limitation they were once enshrouded in.
The Rise of Walking Cane Fashion for Men and Women
The tapestry of our collection is woven with threads of diversity and exclusivity. Canes Galore proudly promotes walking cane fashion for women and men as an exquisite extension of their individuality. Every curve and contour of our canes are crafted keeping in mind the discerning tastes of our clientele, offering a spectrum of choices that range from the classic to the contemporary.
Fashion-Forward Women's Collection
Dive into a captivating journey of style with our range of women's walking canes that are the epitome of grace and modernity. These aren't just walking sticks; they are a testament to the power of elegant accessorizing. Each piece echoes a sense of confidence, transforming the mundane into a runway of self-expression.
Sophisticated Choices for Men
Our men's collection resounds with masculine elegance, where each walking cane narrates a story of timeless class. Designed with precision, they seamlessly complement the modern man's wardrobe, promising an aura of distinguished style.
Canes Galore: A Symphony of Style and Support
Our mission resonates with providing not jsut support but a stylish companion to escort you on your walks through life.  Canes Galore is where durability meets design, and innovation dances with elegance, presenting a melodic symphony that echos the ethos of our brand - Promoting walking canes as a powerful statement of style and confidence.
Why Choose Canes Galore?
Our dedication is towards creating a realm where each walking cane amplifies the voice of style and personality. Canes Galore thrives on innovation, quality, and a rich legacy of redefining the boundaries of walking cane fashion. We invite you to explore the exquisite world of walking canes on our website, www.canesgalore.com, where each piece is a tribute to craftsmanship and artistic expression.
Join the Revolution of Walking Canes as Lifestyle Accessories
Be part of a transformative journey with Canes Galore, where we nurture the spirit of elegance through a medley of choices that resonate with sophistication and style. Walk with pride, embracing the support of a companion that stands as a testament to fashion's influential power.
Your walk deserves the enchanting embrace of a walking cane that is not just about aid but a fashion statement that turns heads and sparks conversations. At Canes Galore, every step you take is a step taken in style.
Conclusion: Walking into a World of Elegance with Canes Galore
Walk into a horizon where each step resonates with style and confidence. Let the world be your runway, as Canes Galore guides you through, ensuring that every stride is a symphony of elegance and sophistication. Explore the world of impeccably designed walking canes that redefine style boundaries and celebrate the spirit of fashionable functionality. Visit www.canesgalore.com and be part of a revolution that celebrates the beauty of walking canes as an exquisite lifestyle accessory.
Here are even more great article from Canes Galore.