Discover Stylish Walking Canes: The Perfect Accessory for Men and Women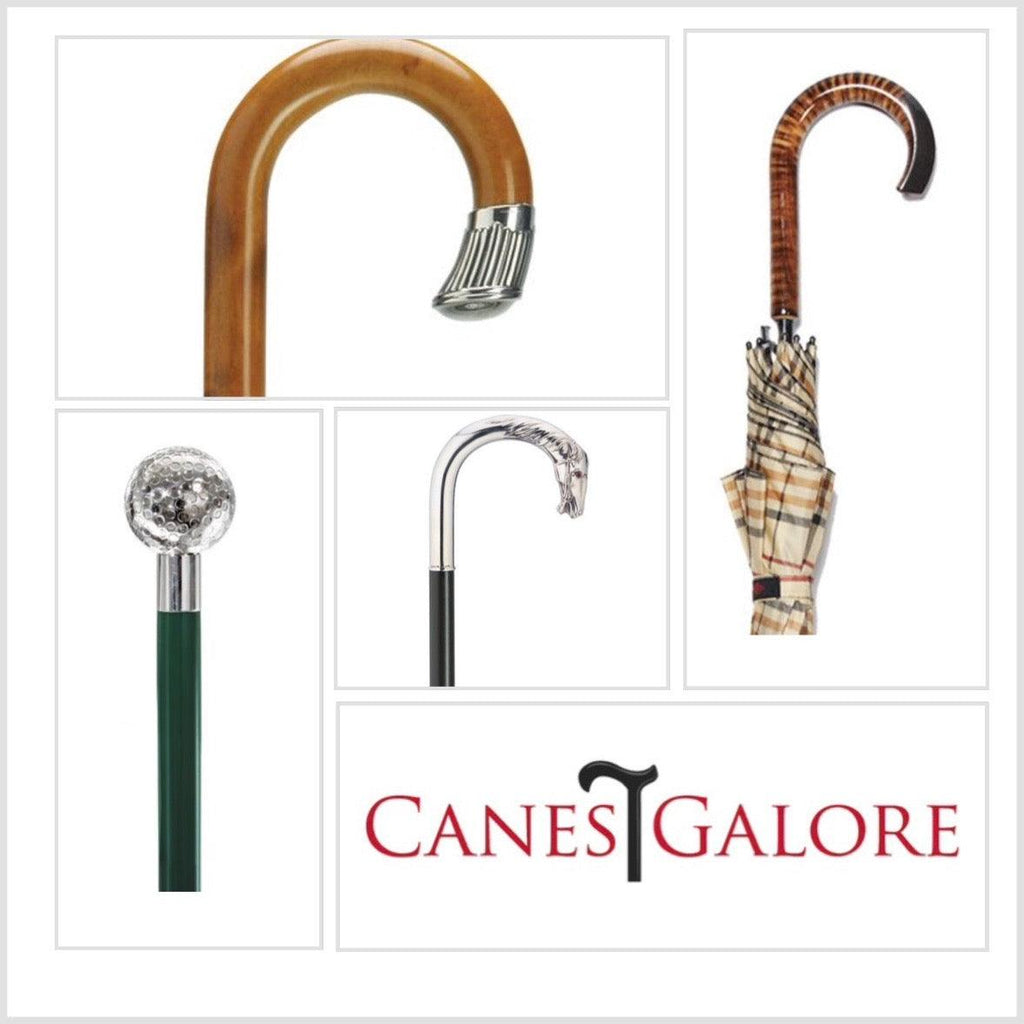 Discover Stylish Walking Canes: The Perfect Accessory for Men and Women
 Walking canes are more than just mobility aids; they have become stylish accessories that can elevate your look and showcase your personality. At Canes Galore, we offer an extensive collection of fashionable walking canes for men and women that blend style with functionality. In this article, we will explore the various types of walking canes available at Canes Galore and explain how you can choose the perfect cane to suit your needs and preferences.
Walking Canes for Men: Sophistication and Style
Men's walking canes come in a variety of styles, materials, and designs, ensuring that you find one that matches your unique personality. Whether you're looking for a classic wooden cane or a modern, lightweight carbon fiber option, Canes Galore has it all. Here are some popular choices for men:
Derby Canes:  Featuring a comfortable and stylish curved handle, derby canes are perfect for everyday use and special occasions alike. Their timeless design is suitable for various occasions, from casual strolls to formal events. These canes are available in a wide range of materials, including wood, aluminum, and carbon fiber, to cater to different tastes and preferences.
Fritz Canes:  With a distinctive, ergonomic handle, Fritz canes provide excellent support while adding a touch of elegance to your look. The unique handle shape is designed to reduce hand strain and provide maximum comfort during use. Fritz canes are available in various materials and designs, allowing you to find the perfect match for your style.
Walking Canes for Women: Fashionable and Functional
 At Canes Galore, we understand that women need walking canes that are both fashionable and functional. Our collection of women's walking canes includes:
Adjustable Canes:  With their easy-to-adjust height feature, these canes provide the perfect fit and make for a versatile accessory. The adjustable mechanism allows for quick and convenient height adjustments, ensuring optimal comfort and support. In addition to their practicality, adjustable canes come in a variety of stylish designs and colors, allowing you to find the perfect accessory to complement your wardrobe. 
Folding Canes:  Perfect for those who are always on-the-go, folding canes can be easily stored in your bag when not in use. Their collapsible design makes them highly portable and convenient for travel or daily outings. Folding canes are available in numerous designs and patterns, offering a fashionable and practical solution for women who value style and functionality.
Stylish Accessories to Complement Your Walking Cane.
To further personalize your walking cane and make it truly your own, consider adding some stylish accessories, such as: 
Wrist Straps:  Ensure your cane is always within reach by attaching a wrist strap. These practical accessories come in various materials, colors, and designs, allowing you to coordinate with your cane and outfit effortlessly. Wrist straps provide added security and convenience, ensuring your cane is never misplaced or dropped.
Cane Tips:  Choose from a variety of rubber and metal tips to enhance the grip and stability of your walking cane. These functional accessories can help prolong the life of your cane while providing added safety and support. Cane tips are available in different sizes and styles, ensuring a perfect fit for your specific cane.
Conclusion:  With our wide range of stylish walking canes for men and women, Canes Galore is your one-stop-shop for all your mobility aid needs. Not only do we offer high-quality, fashionable walking canes, but we also provide the information and resources necessary to help you find the perfect cane. Visit http://www.canesgalore.com today to explore our extensive selection and experience the Canes Galore difference.
Related Articles
The Rise of Style and Luxury: A Guide to Stylish and Luxury Walking Canes and Accessories for Young Men and Women.
Mens Fashionable Walking Canes: The Ultimate Accessory for the Dapper Gentleman
Walking Canes for Women: A Guide to Fashionable and Decorative Options